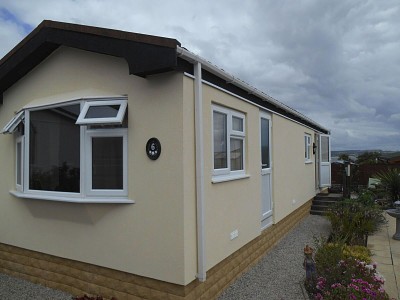 INSULATED HOMES - PARK HOME PAINTING
Park Home Painter from Insulated Homes offers a quality Resitex paint system for your park home walls and roof. Resitex wall coating is specially formulated to create a flexible, tough, decorative, breathable barrier between the structure of your home and the elements, keeping your home protected and preventing deterioration.
Manufacturers recommend that if you don't fit external wall insulation, park homes should typically be painted every three to four years, depending where you live.
Resitex Roof Coating is a tough, flexible thermoplastic weather-proof coating with excellent water repellent properties. It contains a mould control additive to discourage the growth of unsightly moss, green mould and lichens. If your roof tiles are looking tired or the textured coating is deteriorating,
Resitex coating will not only make it look like you had a new roof installed but will also elongate the life span of your existing tiled roof. We also offer a complete maintenance, repair, refurbishment and improvement service, ensuring your home is in tip top condition all year round.
​
Telephone: 01647 24599 Email: info@insulatedhomes.net