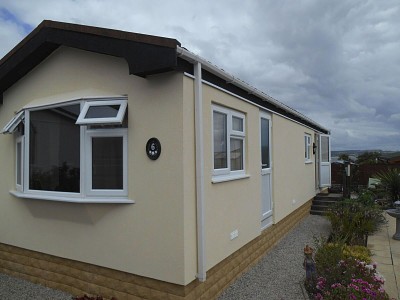 INSULATED HOMES - YOUR HOME SURVEY
Our qualified advisors have years of experience surveying park homes for external wall insulation and when they visit you will conduct a thorough survey of your home in line with PAS2030, QICA and Insulated Homes requirements.
When we visit you home we will not send a sales person.
We will send a qualified and competent person who will have been trained or is qualified as follows:
ACOP Gas Qualified

Fuel Poverty Awareness Trained

Fuel Bill Switching Trained (if required)

Domestic Energy Advisor (if required)

Dementia Friend

EWI System Supplier Qualified
​
Some of the points we will note in the survey are as follows:
Your home will be measured and a sketch of your vent locations will be taken and your home photographed.
The condition of your ply will be assessed and any areas of concern marked on your survey for our installers to replace.
Detailed notes will be made regarding any pipework and flues as well as how your home is constructed generally.
Any features such as decking or handrails that join your home are detailed.
This detailed survey allows us to produce an accurate quote and a clear scope of works. It also allows us to ensure that we are planning our health and safety requirements correctly and that the installers have clear​ instructions to follow regarding any unique features on your home.
Telephone: 01647 24599 Email: info@insulatedhomes.net