Maintaining your Park Home
Maintaining ply walls requires regular checks so that any problems are found before damage can occur. Something as simple as a blocked gutter can cause water to soak into the ply and rot if the paint isn't forming a good seal over it.
Painting your Park Home
Ply built park homes require any areas of rotten ply to be cut away and replaced as soon as it is noticed. The home should be professionally re-painted every few years
Under Floor Inspection
Your chassis and Jacks should be inspected every five years and more often if you have modified the home as the load on the jacks may have changed. The steel requires a rub down to remove loose rust and painting with a zinc oxide paint.
Making Changes to your Park Home
Any changes to windows, doors, roof or the home itself should be conducted by a specialist park home installer who understands how a park home is built and should be maintained. Insulated Homes are accredited with NICEIC and Trustmark who conduct independent assessments on the work that we do. There are many accreditations available but not many that inspect the actual work.
We offer more than External Wall Insulation. Click on the boxes below to discover how our specialist installation teams can improve your home.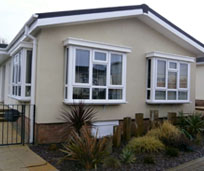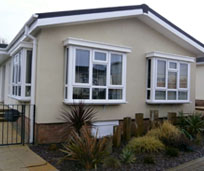 The specialist construction of a park home requires it to be looked after differently to how a traditional brick-built home is maintained.
The walls typically comprise two layers of ply over a wooden frame creating a sandwich that is filled with minimal insulation material. Older homes typically had a piece of the old-fashioned itchy loft insulation material rolled out that over time sags down and mats providing almost no insulation, more modern homes may have a foil backed board that still offers very low insulation compared to the standards of a conventionally built home.
The walls are typically only 60mm thick and require special fitting of any windows and doors to ensure that they do not cause future problems.
Park Homes require ventilation and any modifications must not block up any vents. This can cause condensation, damp and can also put you at risk when using gas in your home.
​
Telephone: 01647 24599 Email: info@insulatedhomes.net